Ancestors of the Grant family
Many hours of work have been put into the research and documentation of these ancestors. I hope you will benefit from the information we present here.

The list is based on the "Cheeryble Grants" family tree provided by Ursula Grant and originally in the posession of Constance Neville Edge. It is augmented by further research recently undertaken by my sister Danielle Nieckau, my brother, Douglas Gill and myself plus numerous other "Grants" worldwide.

Please note that this archive is essentially incomplete and any additions or amendments that you can offer would be greatly appreciated.
This website is dedicated to the loving memory of my mother, Dorothy Woodward Gill (née Grant) 17/2/1928 - 20/10/1969.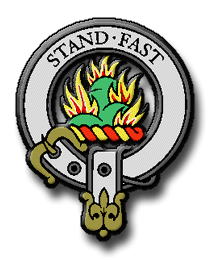 ---
Table of Contents
Pedigree Chart for Edward Cyril Grant
Surname List
Index of Names

Links to Grant family Websites etc






---
Contact Information
Send E-mail to donald@cheeryble.net